Employment Opportunities-Commercial Insurance
Work with us
Pursue your tomorrow now!
 Our Mission:
Provide unparalleled protection and peace of mind with a focus on contractors and their businesses through customized commercial insurance solutions and exceptional customer service.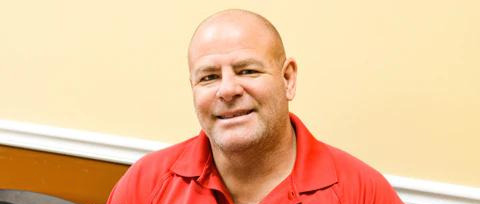 Hello, my name is Rob Estell, owner of Insurance by Rob.
We have 45 years of experience doing commercial and personal insurance in the State of Florida. Our expertise is insurance for contractors and their businesses. This gives us a HUGE advantage in understanding our client's insurance needs. This is one of the reasons why we have become the #1 referred Insurance Agency for Contractors in the Unites States.
When you work here, the workplace works for you. We provide a sense of being a part of something bigger knowing that you are helping businesses protect their assets and employees. We value a supportive, collaborative, and dynamic work environment. We also are dedicated to providing exceptional service to our clients and believe that our success is a direct result of our employees' hard work and commitment.
Insurance by Rob Careers:
4-40 CSR
2-20 Producer
2-20 Account Manager
We offer:
Flexible work hours so you can work around your family life
Unlimited Earning Potential!
Working hours from 7:30am until 6pm. Every Friday we leave at 4pm
1 Friday a month we have a company happy hour that is not mandatory. We invite vendors, existing and potential clients to join us
4-40 Customer Service Rep with Commercial Line experience
Looking for a full-time 4-40 LICENESED Insurance Representative with EXPERIENCE, working for an Insurance Agency. A 4-40 Customer Service Representative (CSR) is responsible for providing customer service and support to clients with commercial insurance policies.
The following are the key responsibilities of this role:
Responsibilities
Handling large amount of customer inquiries and requests via phone, email
Assisting customers with policy changes, renewals, and cancellations within a specified timeframe
Resolving customer complaints and claims issues in a timely manner and in general providing exceptional customer service
Foster strong relationships with our customers to maintain a high level of client retention and product loyalty
Respond to all inquiries, including cancellation requests, within a specified timeframe
Prepare and submit accord forms, supplementals, and other information to multiple carriers for a quote
Requirements
Strong communication, interpersonal, and problem-solving skills-a team player
Ability to work in a fast-paced environment and handle multiple tasks simultaneously
Possess a genuine willingness to learn
Have an upbeat, positive, and enthusiastic attitude
Ability to multi-task, prioritize and manage time effectively
Our work environment includes:
On the job training
Job Type: Full-time
Pay: Negotiable
We offer:
Monday to Friday
Flexible work hours so you can work around your family life
Unlimited Earning Potential!
Working hours from 7:30am until 6pm. Every Friday we leave at 4pm
1 Friday a month we have a company happy hour that is not mandatory. We invite vendors, existing and potential clients to join us
2-20 Producer- NO COLD CALLS!
Looking for already experienced Insurance agents that are seeking change and a greater opportunity in the industry. Seeking individuals who are eager for unlimited income potential. Prior Allstate experience is a big PLUS but not required.
Need highly motivated sales-driven individuals!
Job Responsibilities: 
Understanding clients' insurance needs and recommending suitable insurance policies
Building and maintaining relationships with clients, insurance companies, and other professionals in the industry
Providing clients with information on policy coverage, benefits, and claims procedures.
Excellent communication and interpersonal skills, as well as a strong understanding of insurance products and regulations
Quoting leads in the system
Maintaining accurate records of insurance sales and client information
Processing policy applications and submitting them to insurance companies
Marketing and promoting insurance products to potential clients
Provide outstanding client service
Firm Attitude and Voice
Efficiency & Dependability
Possess an upbeat, positive, and enthusiastic attitude
Other duties as may be assigned
The job requires to be on the phone most of the day.
This office has created a great team that serves as an asset to each role played within the group. This good environment has allowed us the opportunity to work comfortably, and happily next to one another as we continue to produce high numbers! We are efficient, encouraging, and always striving for more!
Good management/Staff/Support system
This position has the potential to be highly successful and financially stable. Financial excellence is reached through hard work which is reflected by top salesman. "Your paycheck is a reflection of your work"
Licensing is required but can be obtained through the paid training phase
Don't be afraid to apply as we will select our candidates not just based on previous work experience, but desire to grow and really make money
Income potential-Unlimited

 2-20 Account Manager
Looking for an Insurance Account Manager, a resourceful, proactive and experienced professional who manages a diverse book of commercial property & casualty accounts. You will ensure that their insurance needs are met and maintain long-term relationships with them.
On any given day, you will be maintaining customer relationships, marketing new business/renewals, monitoring and maintaining service goals, reporting, and following up on claims, identifying and seeking cross sell opportunities, and recommending agency operational improvements.
A strong understanding of insurance products and regulations is preferred. We are a fast-growing, forward thinking, diversified company who deals mostly with Construction.
A division of the company is a Contractor School with 2,000 + students per year who need insurance.
Job Responsibilities:
Assists Producer with new and renewal business per agency workflows including, but not limited to, preparing new applications in agency management system, ordering loss runs, submitting applications to carriers, obtaining client signatures as appropriate, and following up to ensure timely responses in conjunction with Producer.
Assessing clients' insurance needs and recommending suitable insurance policies
Maintains current knowledge of the marketplace
Develop positive, working relationships with customers and company partners
Assist CSR's in preparing accord forms, supplementals, and other information to multiple carriers for a quote
Prior commercial P&C industry experience
QQ catalyst, electronic signature systems, Microsoft Office, Adobe Acrobat etc.
2-20 General Lines license will be required
(4-40 with a desire to obtain 2-20 license will be considered)
Communication Skills – professionalism in oral and written communication
Strong organizational skills, the ability to multi-task and complete detailed work
Effective communication skills, both verbal and written
Ability to self-manage and complete tasks independently and work as part of a team
Friendly, professional, and customer-oriented
Our work environment includes:
On the job training
Job Type: Full-time
Pay: Negotiable
We offer:
Monday to Friday
Flexible work hours so you can work around your family life
Unlimited Earning Potential!
Working hours from 7:30am until 6pm. Every Friday we leave at 4pm
1 Friday a month we have a company happy hour that is not mandatory. We invite vendors, existing and potential clients to join us
Email resume to info@insurancebyrob.com